Train with True Professionals
Friesians of Majesty would be proud to train any breed of horse you have in Dressage, Jumping, or Driving.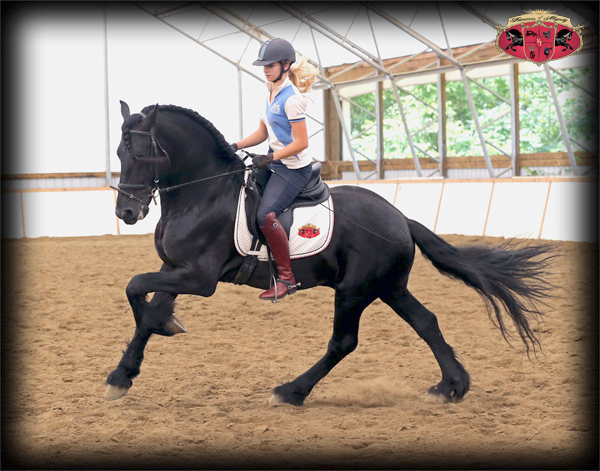 Dressage at Friesians of Majesty
Friesians of Majesty would be proud to train any breed of horse you have in Dressage.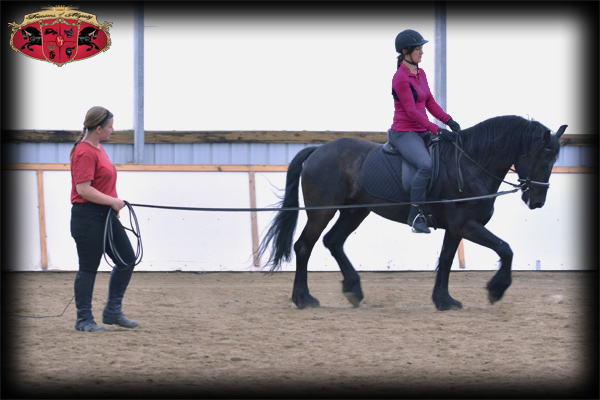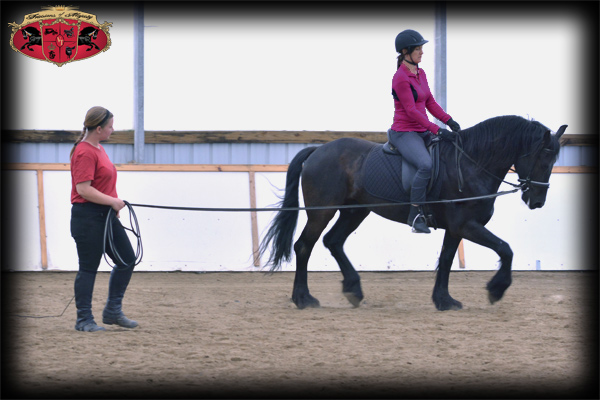 Friesian Riding Lessons
Friesians of Majesty offers Dressage Riding lessons on our well trained Friesian horses seven days a week.
We are happy to accommodate all levels and experiences of riders and match them with the perfect horse for their abilities.
Riding Lessons $65-$125 per hour
1-hour long lessons. Semi-Private and Private available. Prices depend on level of instruction.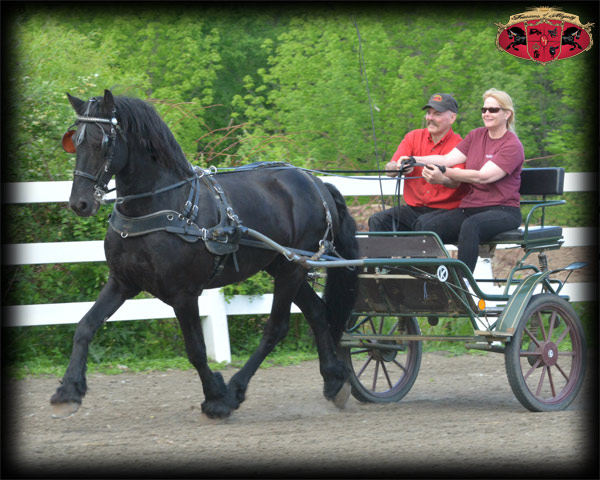 Learn to Drive
Get a driving lesson from owner and Friesian Driving World Champion Robert Labrie, or his son Ben Labrie. Learn how to drive in the beauty of the Vermont green mountains with Robert's world champion driving horses. Also included in the lesson is a detailed explanation of the different parts of the harness, and tips for driving safety.
Driving Lesson $85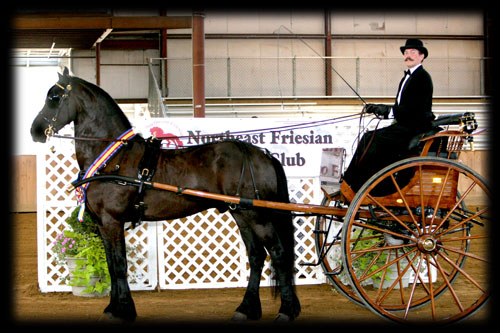 Get Your Horse Driving!
Get your Friesian trained for driving by owner and Friesian Driving World Champion Trainer Robert Labrie. Your horse will learn to drive in an indoor built with driving in mind. This large indoor arena is a very safe and effective place to first teach a young horse to drive. Your horse will be taken care of by Friesians of Majesty staff as if it's one of our own while it goes through the training steps. Robert has several World Champion Driving 1st places and specializes in obstacle course driving.
Driving Training $1250 per month (board included)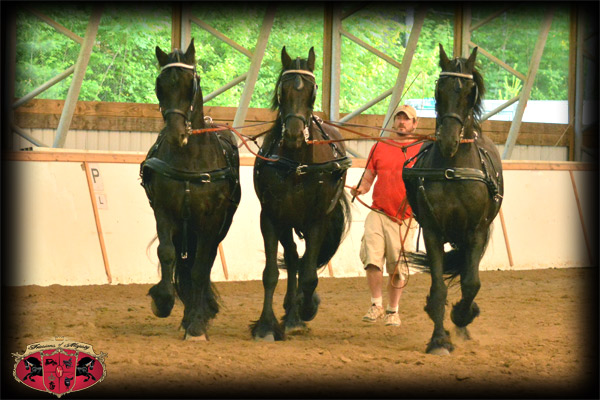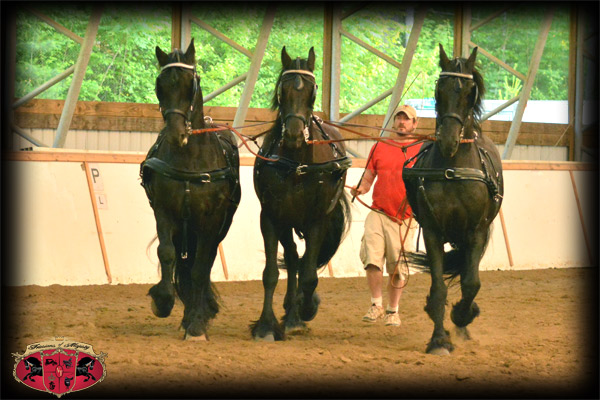 Training Friesians Gently and Effectively
Friesians of Majesty trains Friesians professionally for Keurings for years as well as build a foundation for driving and riding. We correct problem horses and horses with behavior issues on the ground. In our training programs, it is all about sending the horse clear concise messages not harsh ones and we would be proud to help you with any handling and confidence lessons right here at Friesians of Majesty, or send your horse that may have an issue to be corrected here.