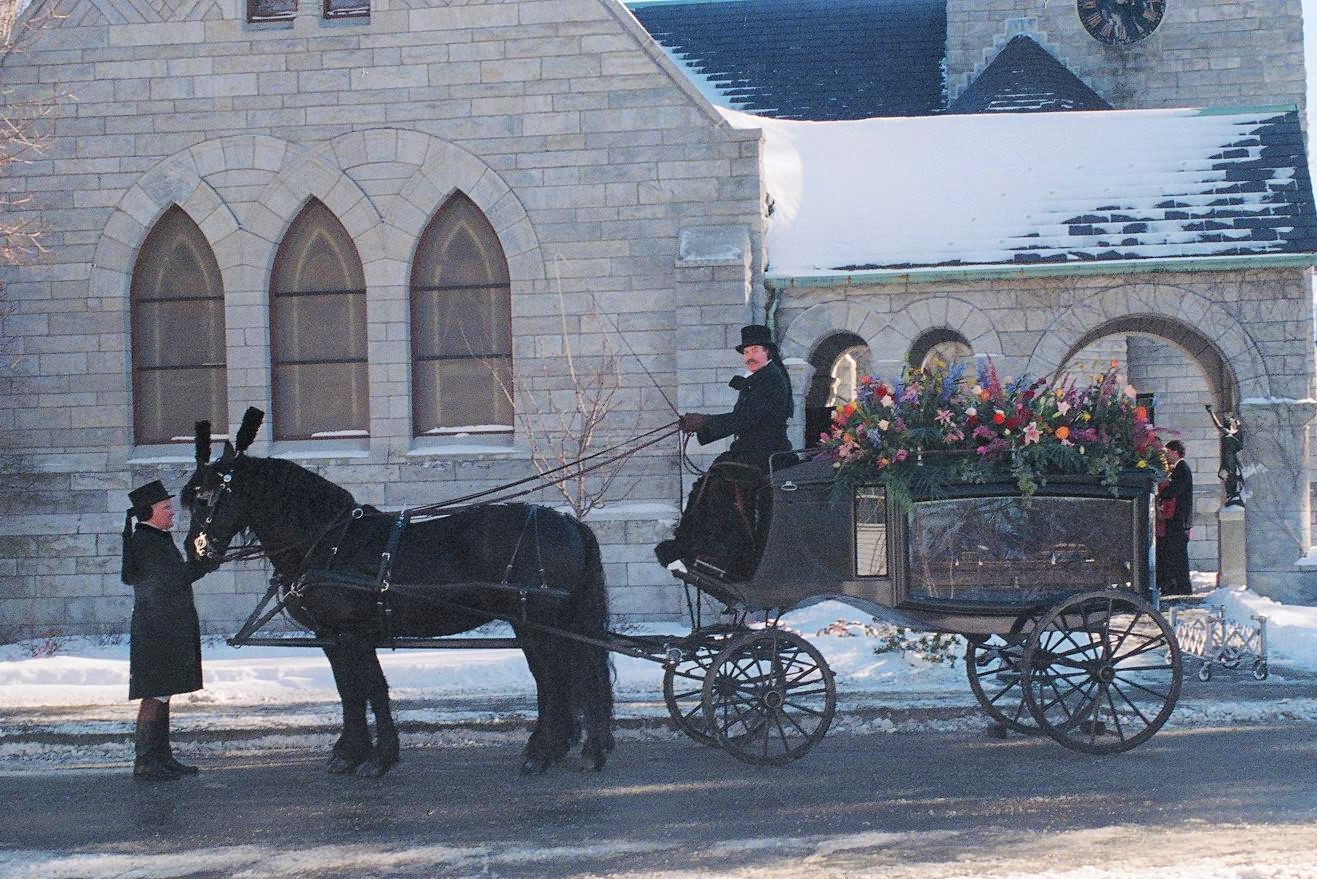 Whether you are planning a small, private service or a large one, our majestic Friesian horses and elegant Victorian hearse will add a touch of grace and tranquility as your loved one is taken to their final resting place.
While most families choose to use a horse-drawn funeral coach to transport their loved one through the cemetery to the gravesite, we can also arrange for the coach to take your dearly departed from your desired location (depending on distance). As with all our services, you can expect friendly and professional service, a formal dressed driver with his groom and pair of regal Friesian horses. You are welcome to arrange floral decor for the coach.
Our horse-drawn funeral coach is available for processions throughout Vermont, New Hampshire, Connecticut, Massachusetts, New York and beyond. Contact us to arrange a final journey suitable for your loved one.