ONNE x TEUNIS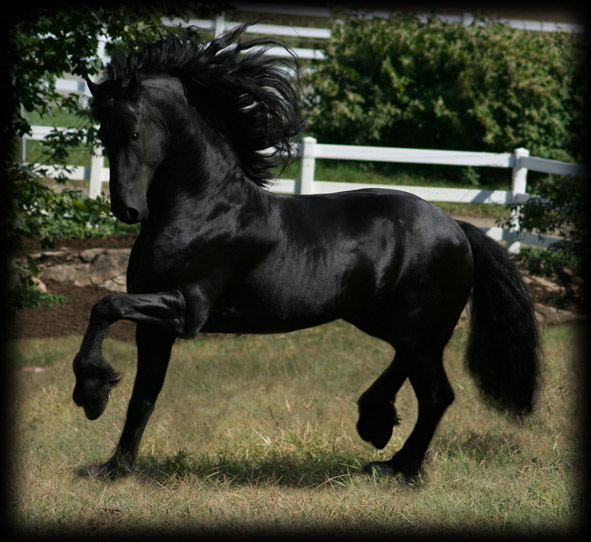 OTHELLO, a 2004 17-hand black Friesian stallion, is an athletic, highly versatile stallion with tons of charisma. Correct conformation with balance and agility, he is sure to bring incredible movement into your breeding program. He is a permanently approved FPZV 1st premium breeding stallion, with worldwide breeding rights.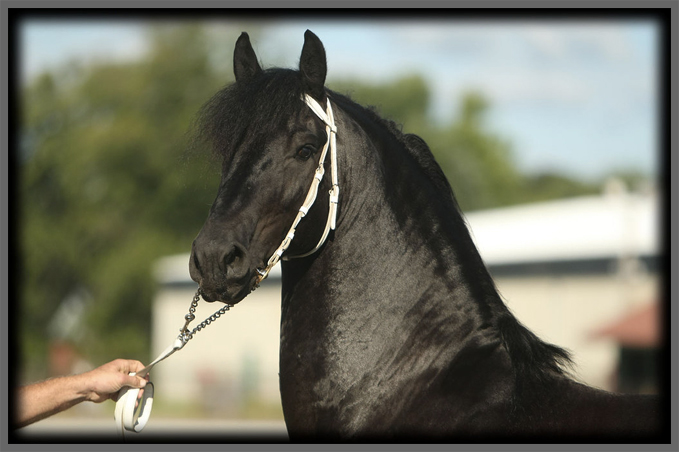 Othello comes from a very long line of champions, with very rich Preferent titles on both the sire and dam sides. According to the Phryso, the 4 stallions that produced the most model mares are Hearke, Leffert, Teunis, and Feitse with an astonishing total of 56 model mares. Othello has all 4 of these stallions as his grandfathers in his pedigree. On the dam's side, 7 out of 8 mares are model preferent and the 8th is a ster preferent+7 mare. As a mare owner, Othello provides outstanding bloodlines for your program, a pedigree rarely seen in the Friesian industry.
As a 5 year old, Othello was already making a name for himself. At the FPZV 2010 Stallion Performance Test, he received High Point Riding and Dressage Champion. Othello, along with Mathijs, also set a new high keur score record. The previous high score was an 8.0 and both our stallions marked an 8.2.
Othello is available for pure and cross breeding.
Othello's offspring are top shelf. During the 2010 FPZV keurings the judges ranked his first crop of foals as the best they had ever seen in the world. Fifty percent were 1st Premie, and the other fifty percent were 2nd Premie. With Onne x Teunis, a legendary pedigree, Othello carries the best Friesian bloodlines the world has to offer the modern sport horse. We encourage you to cross your premium mare, Friesian or non-Friesian, with Othello to create the super sport horse!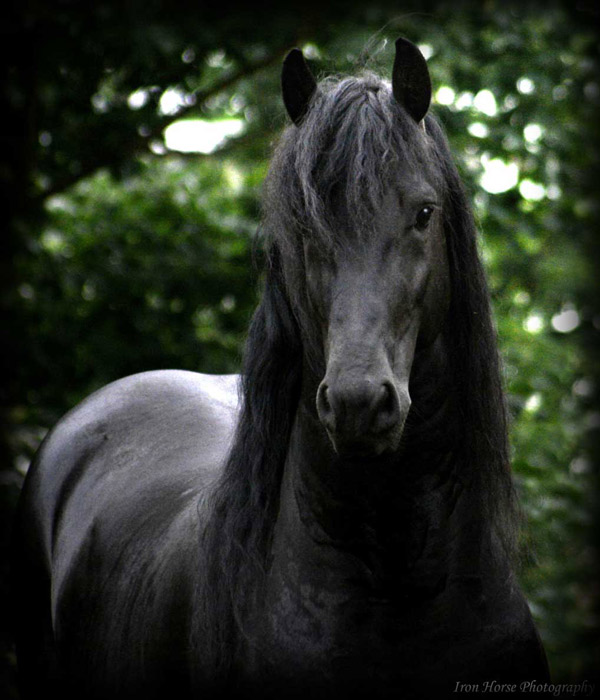 ---