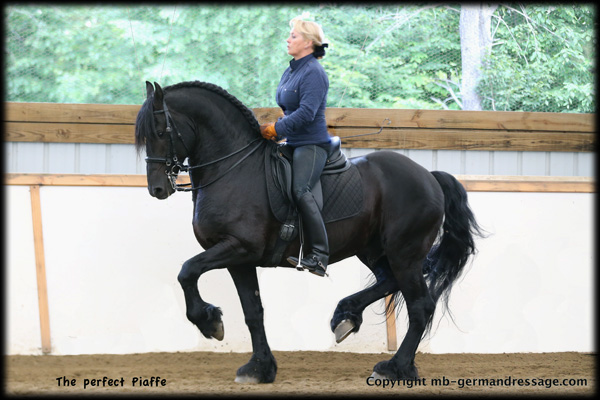 Mathijs
(DECEASED)
Mathijs, an FPZV 1st premium approved breeding stallion, is an outstanding combination of gentle temperament, conformation, and athleticism. He has a fabulous work ethic which allows him to excel in any discipline. His offspring inherit his superior conformation, powerful gaits and a sweet nature. If you aspire to producing a champion classic sport horse with performance and versatility second to none, he is your stallion.
Mathijs is a permanently approved FPZV breeding stallion, with worldwide breeding rights. He is by the legendary stallion Jakob 302 a very powerful stallion. Mathijs's bloodlines are very rare in the US.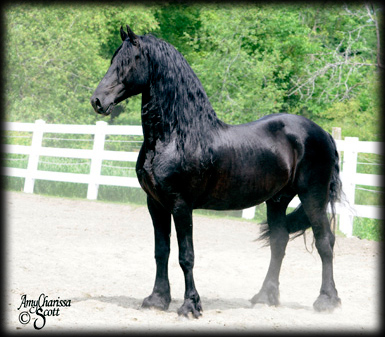 On the dam's side, Richtsje, a 1st premium KFPS Ster mare has a very rich Preferent line. Her dam, grand-dam, great grand-dam, and great-great grand-dam are all Preferent, which means this whole line is proven to only produce top quality offspring without exception.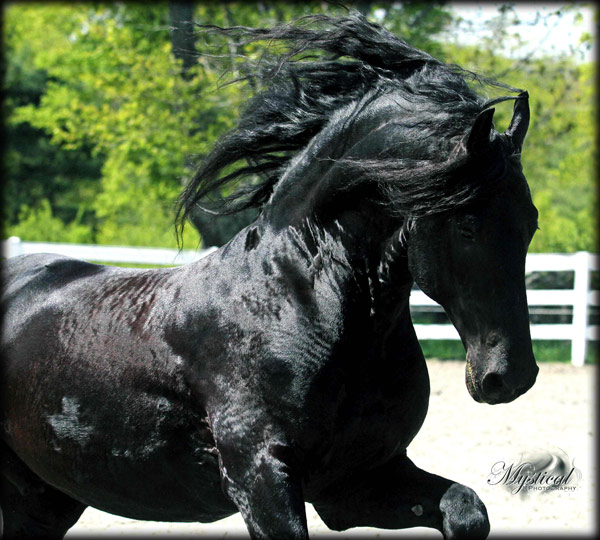 In 2011, Mathijs won two national champion titles at the IFSHA National Dressage Championships in Lexington, VA at Training and First Level. He scored in the mid-70's his first year out at 5-star open dressage competitions at Training and First Level. Mathijs loves dressage and excels in competition!
In Mathijs's FPZV Stallion Performance Test, he received one of the highest scores of all time with an 8.4 overall and also took High Point Driving Champion.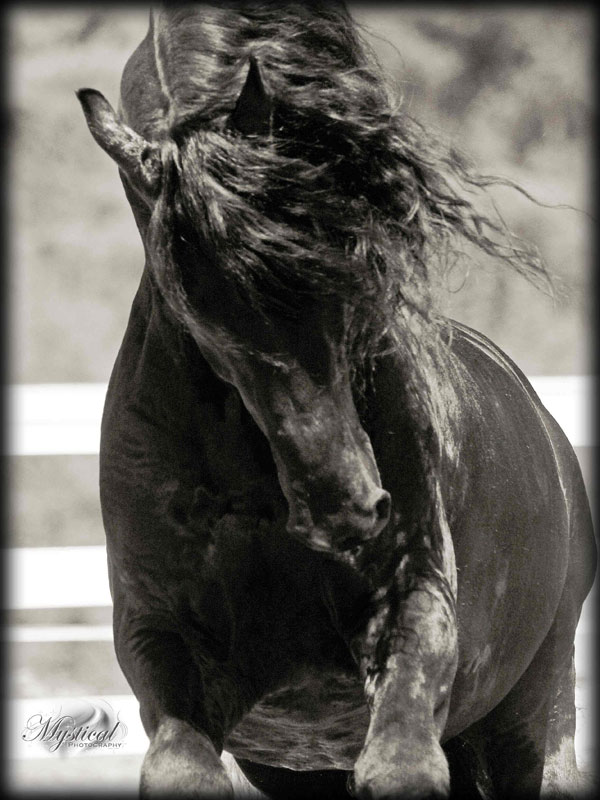 At the keur, he set a new high keur score record for the FPZV. The previous record had been 8.0, and Mathijs marked an impressive 8.2.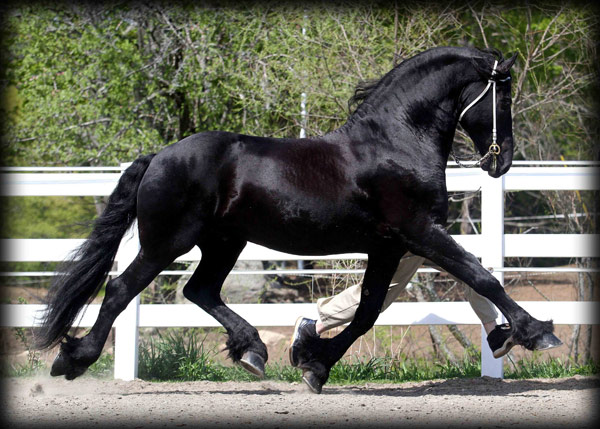 Mathijs's offspring are doing outstanding in the breed shows. At the 2011 NEW ENGLAND DRESSAGE FALL FESTIVAL REGION 8 CHAMPIONSHIPS, Mathijs's offspring, Kensington, won the IBC Friesian Horse Award.