Maximus
DOB: April 29, 2012
Mathijs x Onne 376 (Geartsje)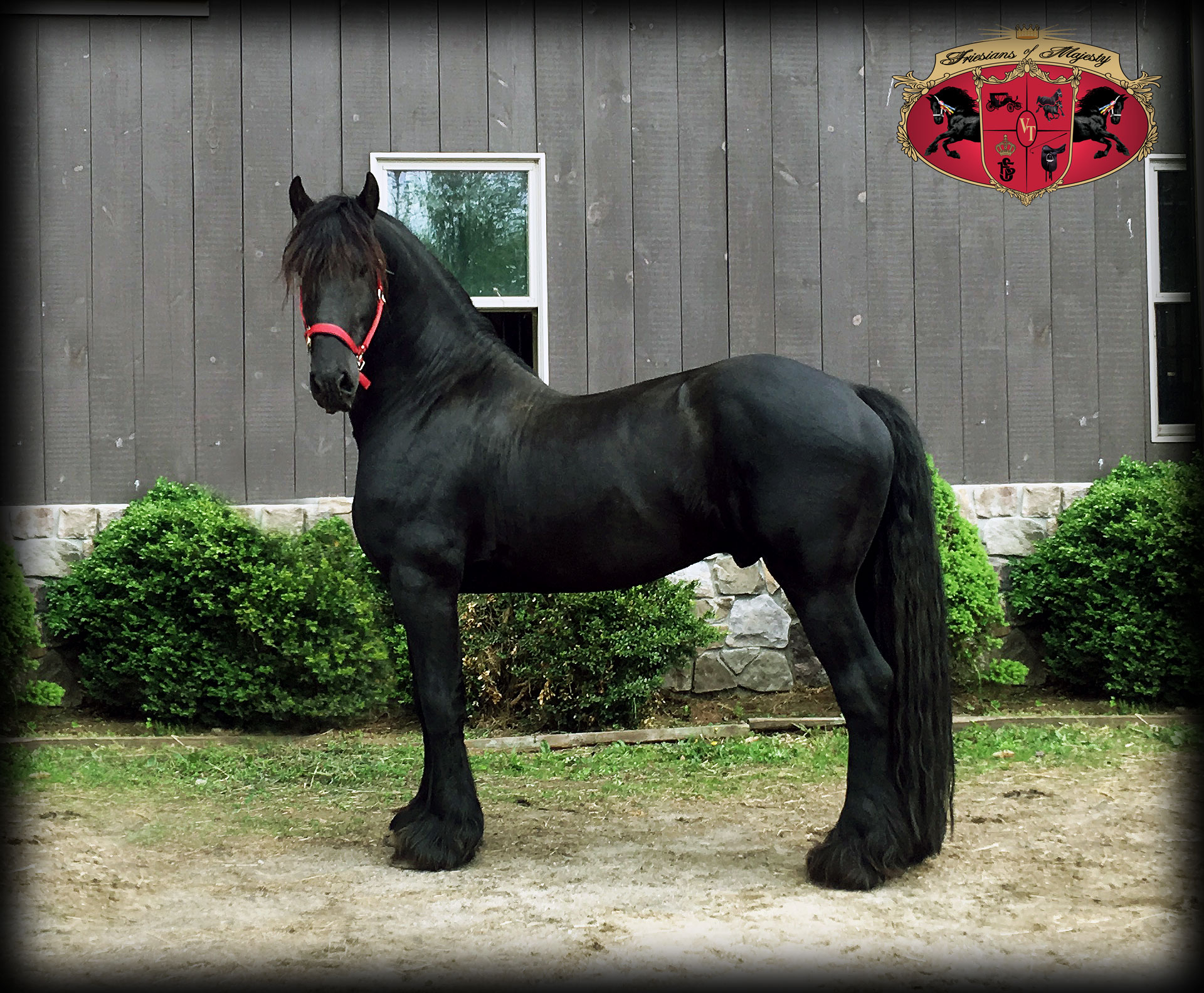 Maximus is a gorgeous, well mannered stallion sired by our Friesians of Majesty stallion Mathijs out of our Model mare Geartsje.
He not only has a great pedigree but also impresses with his movement, his beautiful looks and long desirable mane,
and sweet, affectionate demeanor.
Maximus excels at dressage under saddle as well as in the carriage and shows his great gaits in walk, trot and canter. He is started on lateral dressage movements.
He is easy to train and handle for a flashy stallion and a very quick learner.