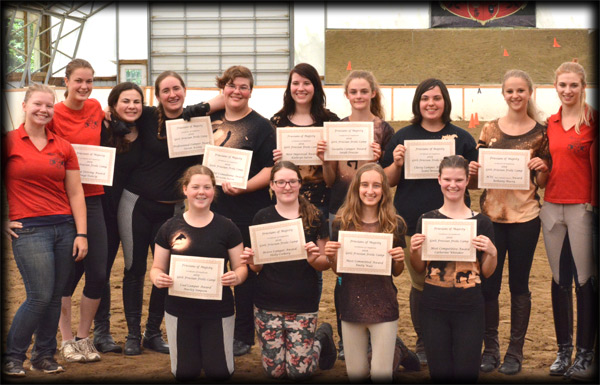 Friesian Frolic Summer Camp for Girls!
Make her dream come true!
2015 Camp a Huge Success!
Ready to get some hands-on experience with beautiful and gentle Friesian horses? If so, come to Friesian Frolic Girls Camp!
Immerse Yourself in all things Friesians!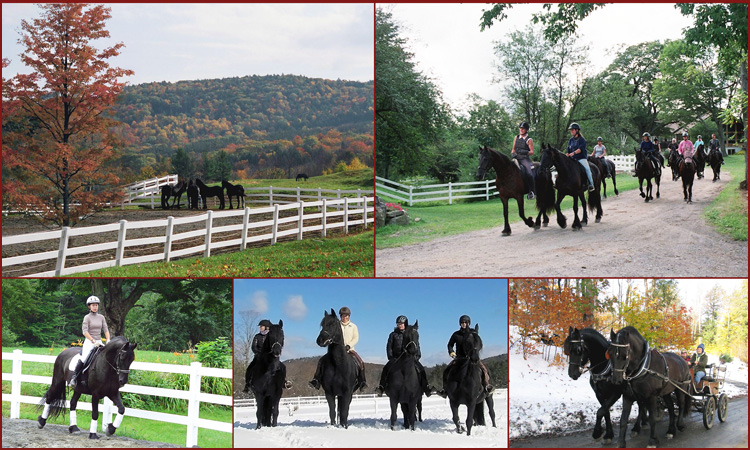 Our Friesian Fantasy Woman's Camp is a unique 3-day equestrian adventure full of Friesian fun!
The weekend includes riding, driving and harnessing instructions as well as everything you want to know about
Friesian management such as grooming, nutrition, health care, handling and training methods.
Experience riding one of our majestic, well trained Friesian horses!
We teach lessons to all levels of riders and have the perfect horse to match your abilities.
Our instructors can help you improve your riding techniques regardless of your discipline.
Learn to drive a single horse in our state of the art indoor arena and by the end of the weekend,
drive a pair of Friesians on a picturesque Vermont road.
You may even get to drive one of Friesians of Majesty's world champion driving pairs
who have been featured at Equine Affaire and the Horse World Expo.
You can learn about our breeding program and witness ultrasounding, stallion collection
and possibly even an embryo transfer.
Meet our mares and foals and learn about our special foal imprinting process.
Friesians of Majesty is a working horse farm and we would love to share this unique experience with you!

This delightful weekend is just $675.00 per person.
We look forward to making your year extra special with a unique get-away.