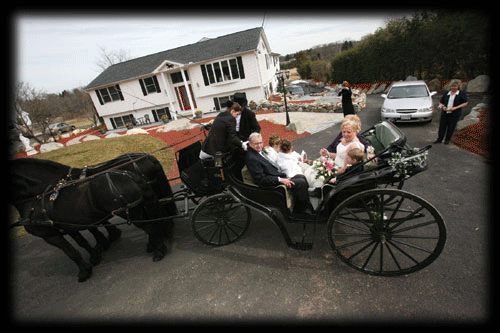 Photographs by Troy Photography LLC
Make Your Occasion a Special One!
Are you looking for something to make your wedding or special occasion truly unique and spectacular? This is the quintessential alternative to the everyday traditional limousine. Ride in style as our horse-drawn carriage whisks you away in elegance. A Friesian carriage ride will make an extraordinary addition to your beautiful wedding day. Your family and friends can wave you off in unforgettable fashion.
This isn't an ordinary carriage ride; our majestic Friesians have a wonderful temperament and regal beauty when performing. Our horse-drawn carriage will offer many photographic opportunities to add to your wedding album. Choose from our 125-year-old Park Phaeton or the larger Vis a Vis carriages, or both, to accommodate your wedding party.
Whatever your occasion, Wedding Day, Anniversary, Prom, or Birthday, Friesians of Majesty will greatly enhance your treasured memories of your special day.
Contact Us for pricing information. We look forward to learning about your special occasion.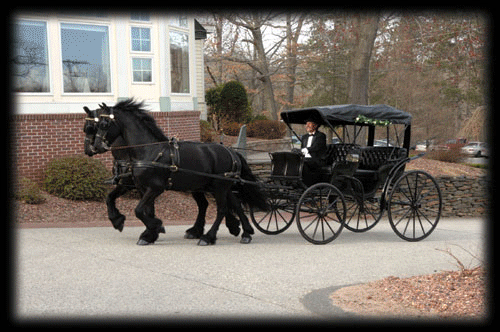 Photograghs by Portraits by David Photography
Photograph by dani. fine photography