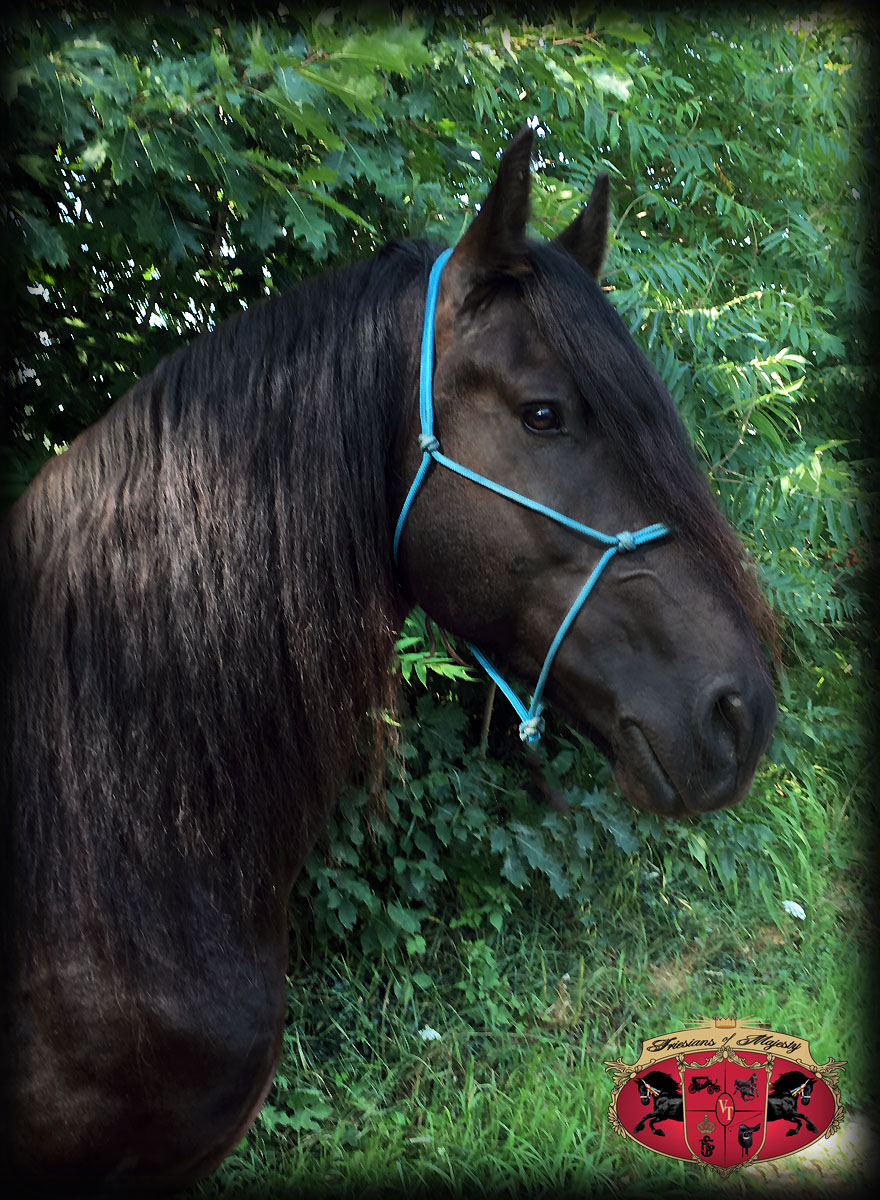 Nykle
DOB : April 24, 2012
Othello x Feike 395 ( Sjearsjel)
Nykle is a stallion in his best years out of ster mare Sjearsjel and sired by Friesians of Majesty's Othello. Nykle has a great conformation and impresses not only with his handsome looks and beautiful mane and tail but also with his flowing, big movement.
He is well mannered in the barn and on the ground, as well as under saddle. His ground covering gaits in walk, trot and canter make him a great dressage prospekt and he has been started correctly to go into any direction from taking over the show ring to being a handsome trail mount. He is in full dressage training. His affectionate personality and love for attention makes him easy to train and a favorite among his caretakers.
All Stallions can be gelded after purchase.
---