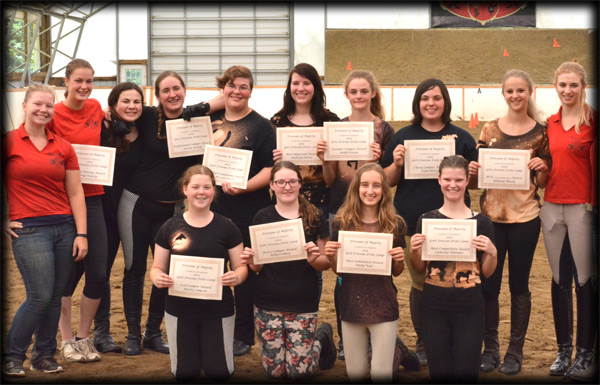 Friesian Frolic Summer Camp for Girls!
Make her dream come true!
2015 Camp a Huge Success!
Ready to get some hands-on experience with beautiful and gentle Friesian horses? If so, come to Friesian Frolic Girls Camp!
Immerse Yourself In Friesians!
Looking for Friesian fun this summer? Friesians of Majesty is just the right place for an equestrian get-away. We offer unique equestrian camps throughout the spring, summer and fall for women and girls. Take a 3-day weekend at our Friesian Fantasy Camp For Women or make your daughter's dreams come true with our week-long girls camp. It's the perfect time to start planning your summer! Scroll down for our camp dates.