Your Dream is Closer Than You Think!
Friesians of Majesty has it's very own embryo transfer program. Choose your very own bloodlines, by selecting the mare and stallion of your preference. Then you can bring the surrogate mare back to your farm to foal out, or it can be born here to experience our special imprinting process. You can get that dream Friesian of yours for half of one already born! Also, if you have a fabulous show mare that you would love to have a foal from but you don't want to stop showing or training her for an entire year; contact us and that mare will only have to miss a few weeks of training. But she will still be able to have that foal you always wanted through a surrogate mare that we provide.
Choose Your Mare...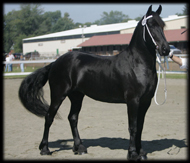 Sjearsjel Lilija Mayken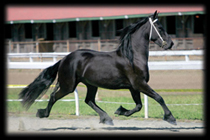 Ymkje Geartsje Laurenke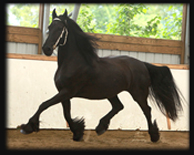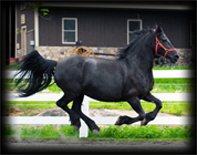 Tetske Ivessa Richtsje
Here is just a few of the Many Quality Brood Mares to choose from.