Generations of Excellence
Friesians of Majesty breeds for conformation, temperament, and movement. Mathijs and Othello along with our ster and model quality brood mares have been producing Friesians with desirable traits for years. Mathijs and Othello's offspring score excellent as foals at the keur and then develop into ster quality and more! Many of their offspring are excellent dressage and driving prospects. Both of our FPZV approved breeding stallions really make their mark on the next generation with both pure breds and cross breds,
Othello
After years of breeding Othello has proven to pass on traits like his show-stopping presence, fluid gaits, and statuesque conformation.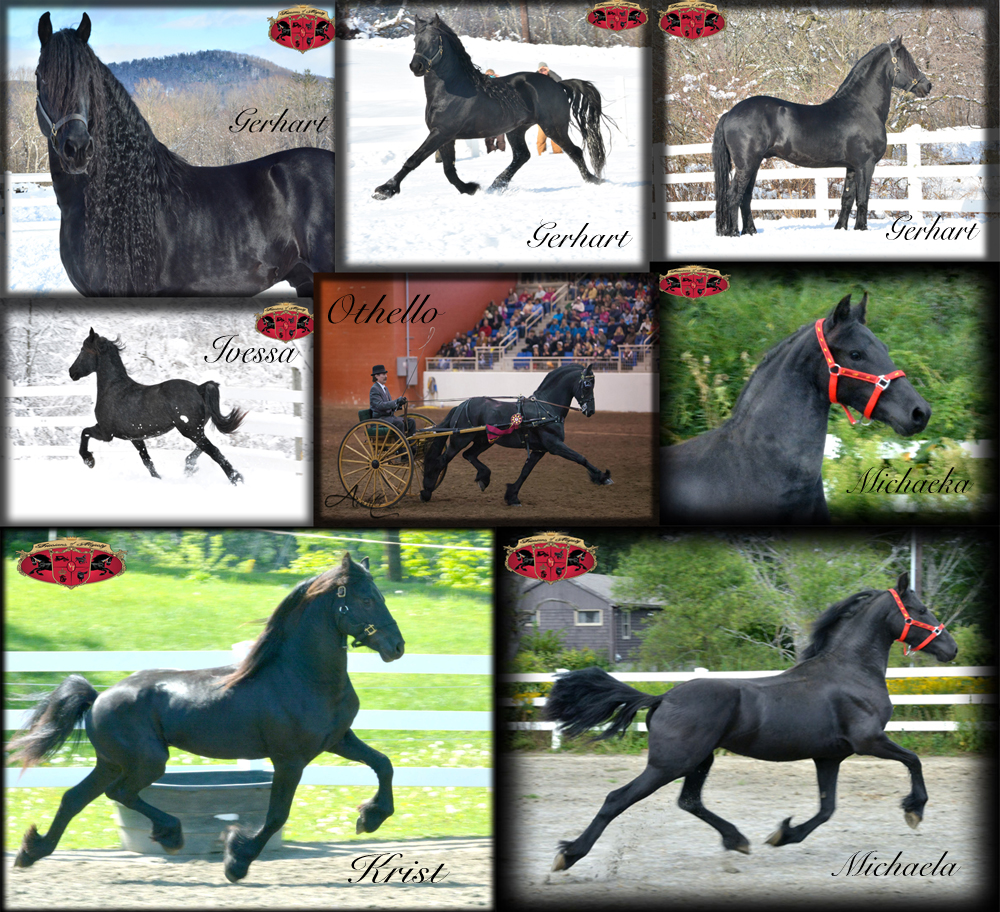 -